Words that Can't Be Trademarked
08.02.2021
We talked about how to choose a good company name in our article 5+1 Tips on Naming Your Company. Now we'd like to focus on words that aren't suitable for trademark registration and that will most likely not get approved for entry into the trademark register by the Industrial Property Office.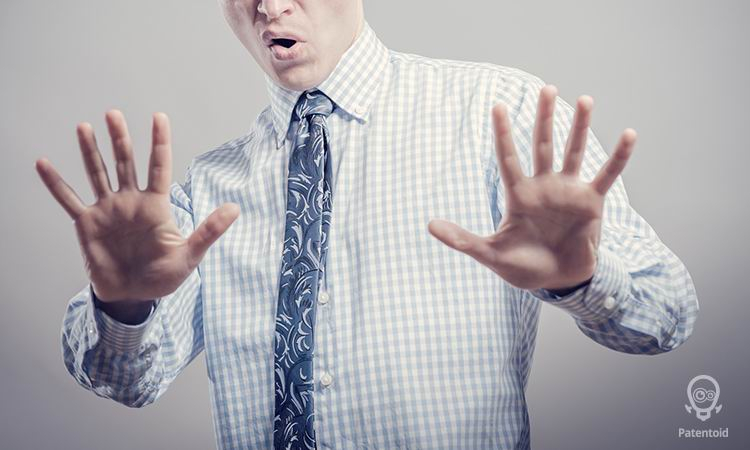 Let's sum up the Trademark Act, Section 4 in particular, and look at the most significant name examples that can't be registered as a trademark.
Distinctive Quality
Distinctive quality means a word that doesn't formally resemble a word representing the relevant product type. The consumer has to be able to differentiate the relevant products or services from other products or services. A trademark primarily serves as means to differentiate one thing from another. It's important for the consumer to understand the difference between the name of a product and the label of a product type.
Don't forget that the name of a trademark has to be original and easy to remember. If a customer remembers your mark, they will instinctively be drawn to your product, and that's half the battle. The name of a trademark should give off some idea of what product is being offered, but it should also differ from the competition.
Product Specification
Another example of a trademark that cannot be registered is a marking used to solely specify the type, description, quality, place of origin, quantity or characteristic of a product. Additionally, you should avoid to use the names of numbers, letters, geometric shapes etc.
Names describing the product/service type:
Names describing the product:
Czech sweets
Czech-Austrian price
Alpine salt
The Moral Aspect
Trademarks are, of course, limited by the ethical side of things. You cannot register derogatory or offensive words. You can only register a mark that is in line with good manners in the sense of general order.
Misleading Mark
When talking about appropriate trademarks, we have to mention credibility. It's forbidden to register a name or a logo that is misleading in its core and provides false information about a product. This concerns in particular the character, quality, production date or place of origin of a product or service.
A Mark that's Been Registered
If your mark is similar or identical to another trademark that has already been entered into the trademark register, you won't be allowed to register it. Similarity could result in the two marks being mistaken for one another and that could lead to disorientation on the market. With regard to that, an appropriate opposition procedure is in place at the IPO – its goal is to look into possible similarities between two marks. The only case scenario that allows for an exception is if you have the approval of the owner of the trademark that was registered first.
Other Problematic Marks Include:
Marks that carry a high symbolic value, esp. religious symbols
Marks that include other marks, emblems and crests other than those stated in the Paris Convention
Marks that are in conflict with the provisions of a regulation
Marks that are part of an application that wasn't filed in good faith
Are you launching your brand for the first time? Are you an experienced businessperson? Either way, if you're afraid someone might steal your mark and present it as their own, you can register your name as easy as that. Avoid potential problems such as unpleasant disputes with the competition. By registering a trademark, you will create a rightful place for yourself on the market no one can take away from you.
Are you no good at lawyer speak? Don't have time to deal with all the necessary documents, but still want to have a trademark registered and use the ® symbol? Fill out our order form and we'll take you through the whole registration process, no stress involved.